Celebrating 20 years of RMIT University's dedication to screen research & education, featuring special guest filmmaker Fred Schepisi
Tue, 14 Nov 2023
6:00 PM AEDT
The Capitol 113 Swanston Street Melbourne, VIC 3000
RMIT University is proud to have held the AFI Research Collection for the past twenty years, a unique trove of screen and cinematic heritage. To celebrate, RMIT Culture is thrilled to present a screening of the iconic Australian film The Devil's Playground, directed by the legendary Fred Schepisi, including an exclusive in-conversation with the filmmaker himself.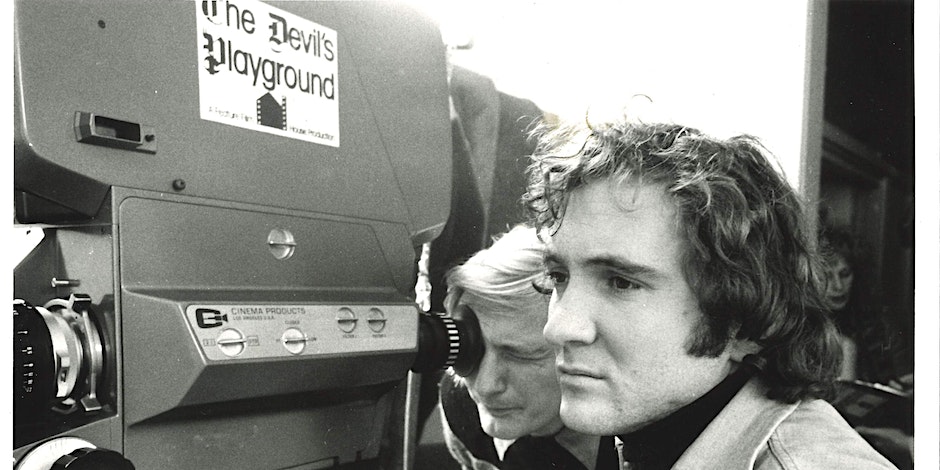 Released in 1976, this film has left an indelible mark on the Australian film landscape. Set in a Catholic seminary in the 1950s, it explores themes of faith, desire, and the tumultuous journey to self-discovery. With compelling storytelling and powerful performances, this film is a timeless classic that continues to captivate audiences.
Before the screening, hear Fred Schepisi speak with RMIT academic Dr Stephen Gaunson as he shares rare insights into the creative process behind The Devil's Playground and hear stories from Fred's remarkable career which spans five decades and includes iconic films such as The Chant of Jimmie Blacksmith, Roxanne and Six Degrees of Separation.
Presented by RMIT Culture, the AFI Research Collection and RMIT Cinema Studies.
The Devil's Playground
Language: English
Australia | 1976 | 107 mins