by Lisa French, published by Palgrave Macmillan, 5 September 2021
The Female Gaze in Documentary Film – an International Perspective makes a timely contribution to the recent rise in interest in the status, presence, achievements and issues for women in contemporary screen industries.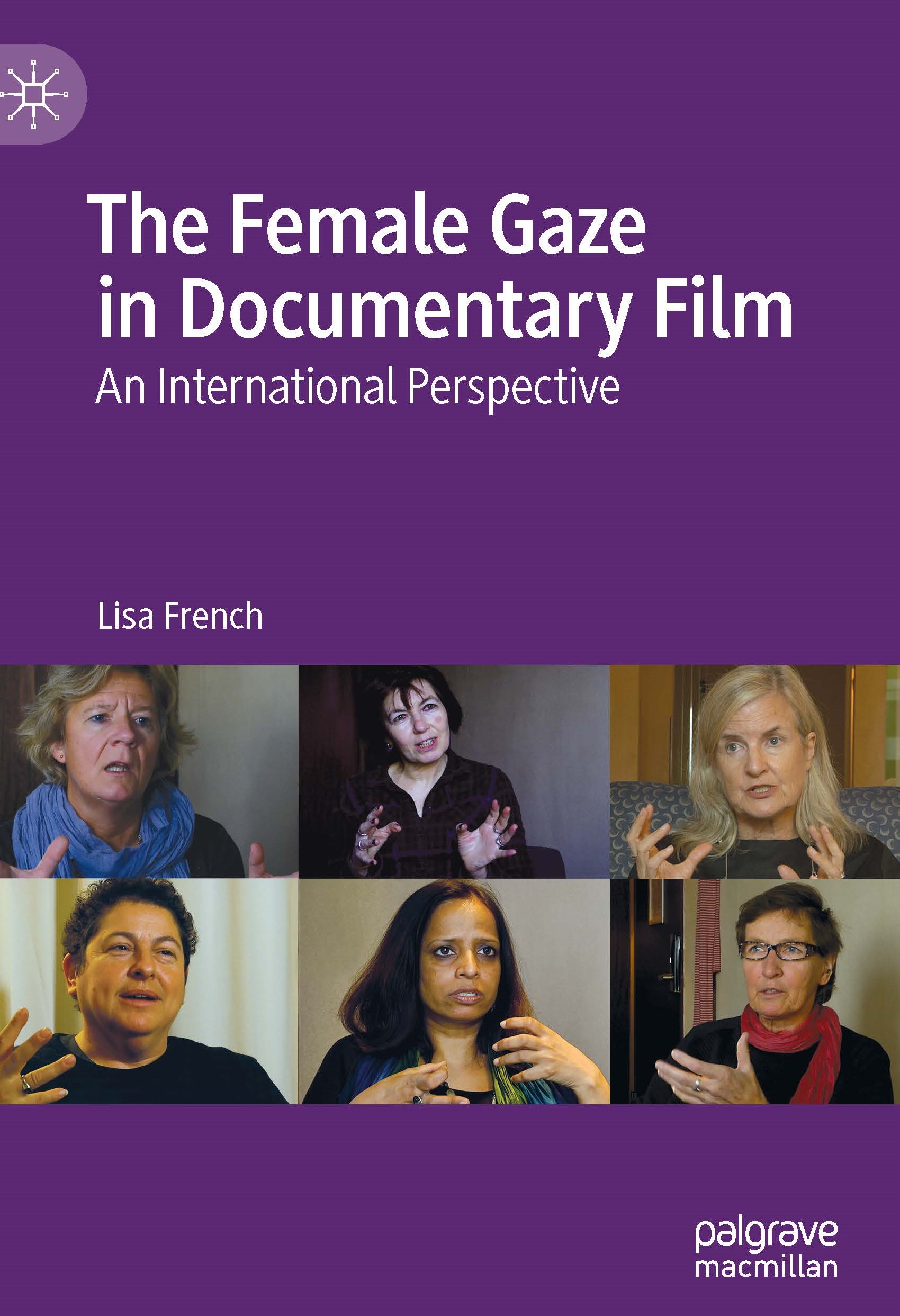 It examines the works, contributions and participation of female documentary directors globally. The central preoccupation of the book is to consider what might constitute a 'female gaze', an inquiry that has had a long history in filmmaking, film theory and women's art. It fills a gap in the literature which to date has not substantially examined the work of female documentary directors. Moreover, research on sex, gender and the gaze has infrequently been the subject of scholarship on documentary film, particularly in comparison to narrative film or television drama. A distinctive feature of the book is that it is based on interviews with significant female documentarians from Europe, Asia and North America.
Contents
Chapter One – Introduction
PART One – Women's Documentary Practice, Theory and Histories
Chapter Two – Women and Documentary
Chapter Three – The 'Female Gaze'
Chapter Four – Aesthetics and the Influence of Gender
Chapter Five – Feminisms, Feminist Theory and Documentary Practice
Part Two – Case Studies: Female Documentary Directors in Focus
Chapter Six – Documentary as Artform: Pirjo Honkasalo's Cinematic Poetics
Chapter Seven – Transnational Feminism in the Cinema of Kim Longinotto
Chapter Eight – Nishtha Jain: An Auto-ethnographic and a Postcolonial Feminist Gaze
Chapter Nine – Marie Mandy: Female Subjectivity and Aesthetics
Chapter Ten – A View from the Margins: The Films of Nancy D Kates
Chapter Eleven – Gillian Armstrong: The Line Between Fact and Fiction
Chapter Twelve – Conclusion: Rendering Female Reality
Glossary
Index
---
Lisa French is Dean of RMIT University's School of Media and Communication and Professor of Screen and Media. She has published extensively on women in film, produced documentaries, is co-chair of a UNESCO 19 global university research network on media, gender and ICTs, and is a member of Screen Australia's Gender Matters Taskforce.