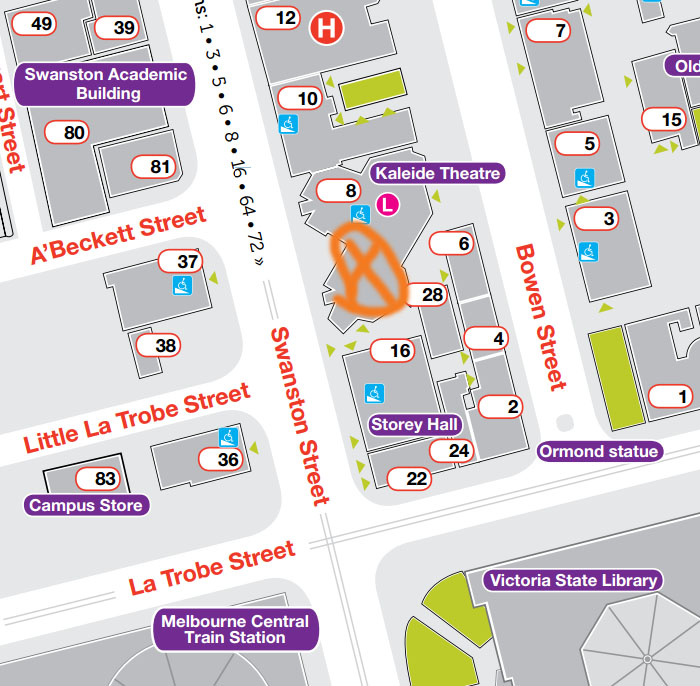 The AFI Research Collection is located next to the RMIT University Library.
To find us go to the RMIT University Library entrance  in Building 8, Level 5.
From there walk past the check in and reference desk to the flight of stairs to the right side of the corridor.
Walk up one level and turn right and then left.
Walk down the corridor passed the glassed off Silent Study area and you should see a bright yellow wall in the distance.
This is the AFI Research Collection.
Edited by AFIRC librarian, September 21, 2016